— feeling hungry
Sometimes reading a book is just not enough. We want to feel what our favorite characters feel, live their lives in their worlds. Sometimes even eat what they eat... Already feeling hungry? Have a look at our today's book-inspired menu and take a bite:
Starter
Have a snack of some sweet honey with a crispy toast to awaken your taste buds and increase your appetite.
Recommended by: Winnie the Pooh. (note from the Pooh Bear: The toast is optional!)
Main Course
You can choose from two dishes:
Lamb stew on wild rice is a well balanced meal perfect for anyone who appreciates healthy food & sophisticated flavors.
Recommended by: Katniss Everdeen
The Hunger Games - Suzanne Collins
Chili with home made bread and coleslaw will be a perfect choice for anyone who enjoys deep flavors of home made dishes.
Recommended by: Kay Scarpetta
All That Remains - Patricia Cornwell
Dessert
You can choose from two cakes:
If you enjoy sour-sweet flavor in your mouth lemon cake is definitely something that will come in handy this summer. Great refreshment and a treat for anyone having a sweet tooth.
Recommended by: Sansa Stark
A Game of Thrones - George R.R. Martin
Grab a magical cauldron cake if you're waiting for extraordinary experiences. You can share them with your friends but we doubt any crumbs would be left once you give it a taste. Yum!
Recommended by: Harry Potter and Ron Weasley
Harry Potter and the Order of the Phoenix - J.K. Rowling
Supper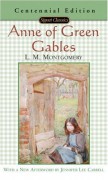 Rustic supper includes roasted eggs and potatoes, a glass of frothed milk accompanied with hot oatcakes and buns, and raspberry cordial finale.
Recommended by: Anne Shirley
Anne of Green Gables - L.M. Montgomery
What are your favorite book inspired dishes?